August, month of holiday for the majority of residents of Northern Hemisphere. Strange as it may sounds, this August had to do with special stages in greek mountains.
Oh yes! My answer to the question "where will you go on holidays this August" is simple. Most people have in mind "a quite place to recharge their batteries", but the only sure thing for me is that get some rest is not in my plans. The organizing team, I had pleasure to be a member is getting ready for the praparation of Toyota Gazoo Racing WRC team , which chose our country for its tests. The overall work in terms of organizing this has the signature of Mr. Loris Meletopoulos (L.M.).
Follow us on Social Media Facebook, Instagram, TikTok, YouTube & Twitter to be informed about our motorsport activities.
Near middle of August and time to depart to Itea. It is my first time attending an event like this, not as a spectator but as a member of the team. Suitcase has the essentials of going to watch a race (glasses, hats, sunscreen, water, etc) as well as my swimsuit, in case of going to the beach!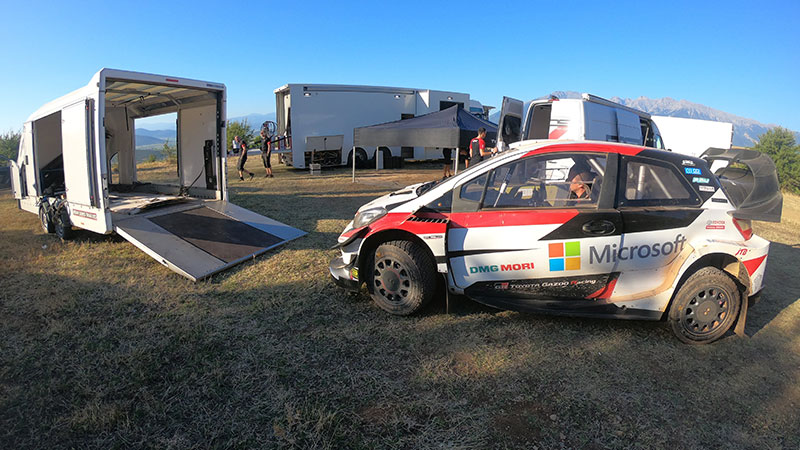 ​
Arriving at the hotel, late in afternoon. A quick introduction to team members, briefing and the alarm clock... at 6:00. Our first day found us on special stage "Livadia", and the crew who picked up the first dust consisted of Jari-Matti Latvala - Juro Hanninen (driver - co-driver). The crew worked hard, but seem to enjoy it.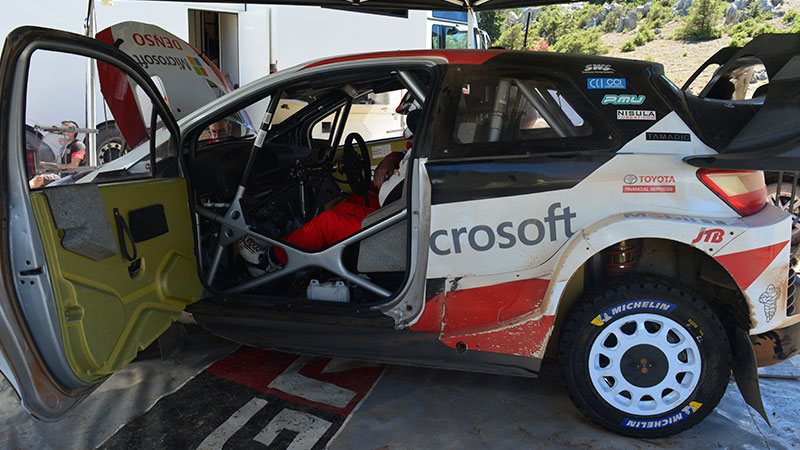 ​
Second day at location of Caroutes, an area really close to nature. This special stage features lot of technical sections. There are no communication networks available in that area. The passes were not satisfing for the crew (Kris Meeke - Seb Marshall).
The sequel for the next two days find behind the wheel of Toyota Yari WRC, Ott Tanak and Martin Jarveoja in two different special stages. The first day was quite demanding, and service team was working as much as they could. The last day was really exhausting for all, as the temperature was high enough.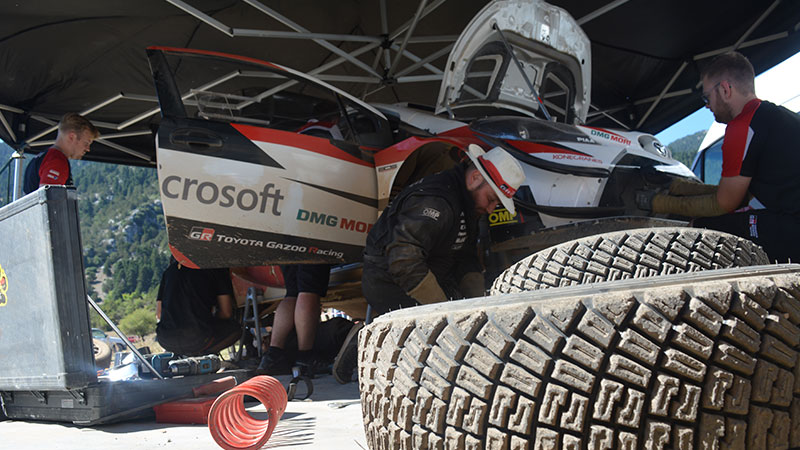 ​
Spectators got their "dose" four days in row. Their presence in a month which most people spend on beach, declares the lack of international races which our country used to host.
My return for the rest of holidays and I feel overwhelmed of being part of this experience. My mind says "when will be the next time?"
"Fortunately soon!" is the answer while continue to my destination.
PS: I want to express my joy and gratitude to those who trusted me for be present in this event, Mr Loris Meletopoulos (LM) to a greater extent for the whole experience, as well as the members of the team with whom I had a really great time!
​
​