While the 2nd Eleusinian Rally was the last race for year 2017, my second race with Lefteris was on April 1st, 2018.
The race "Spring Rally" in honor of Vaso Parastratidou, took place with start line in Eleutheria's square at Koropi and finish line at Anavissos.
Follow us on Social Media Facebook, Instagram, TikTok, YouTube & Twitter to be informed about our motorsport activities.
At our last race, the route was really interesting, but now it is time to get to know a small part of the south Attica where there is combination of sea and mountains based on roadbook. The car which we raced was a fabulous 1965 Ford Anglia Super, with less than 2000cc.
Με αφορμή τον προηγούμενο αγώνα, όπου οι διαδρομές κοντά στον ελευσινιακό κόλπο αλλά και της γύρω περιοχής δεν με άφησαν καθόλου αδιάφορη, ήρθε η ώρα να γνωρίσω και ένα μικρό κομμάτι του νότιου άκρου της Αττικής όπου πάλι θα συνδύαζε βουνό και θάλασσα, και αυτό βάσει του road book. Το όχημα που αυτή τη φορά θα βρισκόμουν ως συνοδηγός θα ήταν ένα υπέροχο Ford Anglia Super του 1965, με κυβικά κάτι λιγότερο από 2000.
​
​I was glad to hear the story of how this car passed at hands of Lefteris (ans his brother Dimitris, of course). The previous ride of this vehicle was in the race I mentioned above with Dimitris on wheel. It is a well-maintained car with few kilometers that remained in a garage for years. But in the hands of the two gentlemen, it is sure that this car is back to life.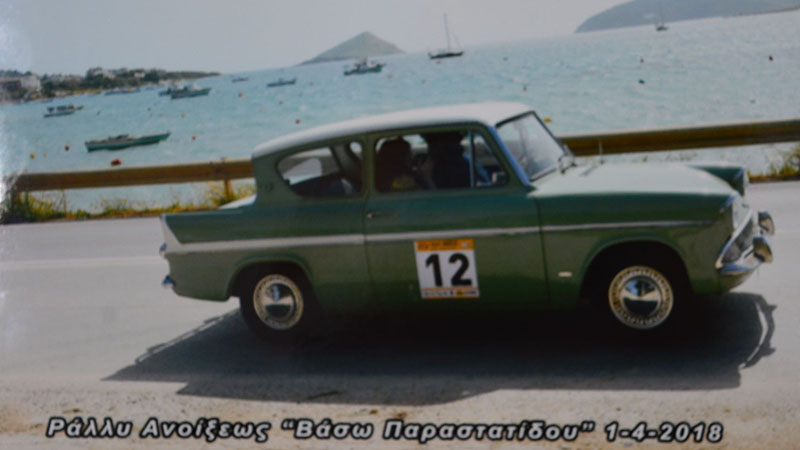 ​
​Like every Sunday ride, but especially a race ride, it came to an end. This race seemed simpler than the previous, but what made it special, was the extra ride afterwards. At the end of race, and with the company of Dimitra (who was member of organising team), the three of us continued our ride to Sounio, watching the sunset.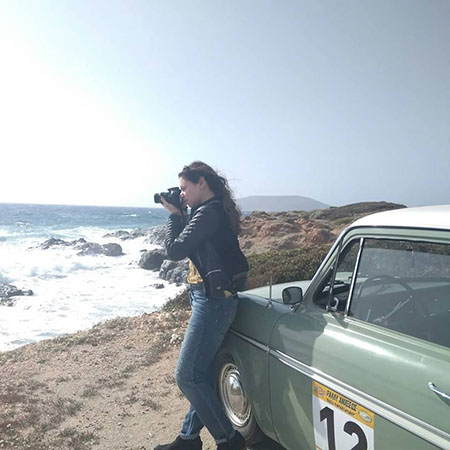 ​
Spring is here for sure, and this Sunday seems like an endless ride into spring!