Early in October, the weather felt more than summer and my participation in Tour du Péloponnèse seemed to be the epitome of summer. So wrong! A beautiful regularity is organized in one of our most beautiful islands in Greece, Mykonos Olympic Classic Rally, late in that month and I am totally in!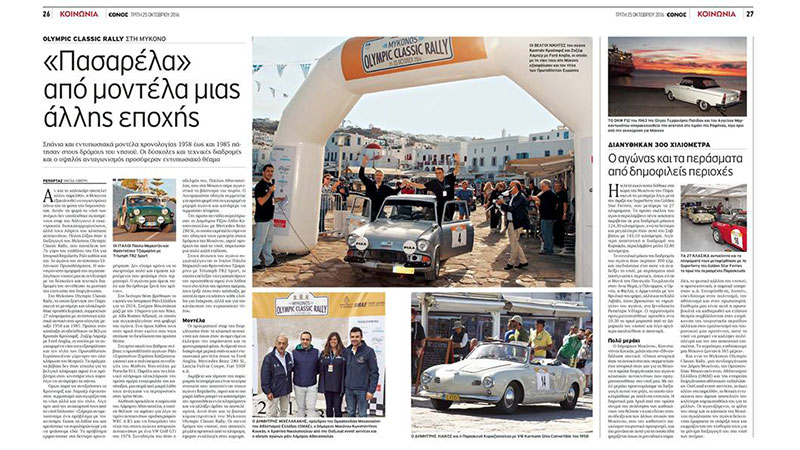 ​
Follow us on Social Media Facebook, Instagram, TikTok, YouTube & Twitter to be informed about our motorsport activities.
An internationally known destination has hosted friends of classic car for three days. The 300km route left no room but to explore the whole island, passing through well-known areas such as Monastery of Panagia Tourliani, Panormos, Ornos, Ftelia, Armenistis with the lighthouse as well as Kalo Livadi, a less known area. There were night special stages, a good challenge for the crews.​
Arriving early from Rafina's port to Mykonos' port, there is a warm welcome from locals. During the trip, we had the chance to discuss some details of the race. We hope it will be a beautiful race.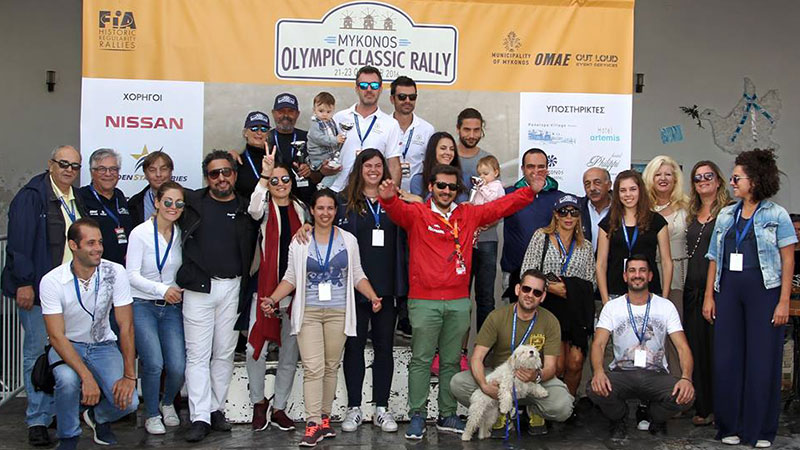 ​
It is truly incredible seeing classic cars all over the island. The roads in greek island are really narrow. The needs of race find me in co-driver's seat of navigator, veryfing the points of time marshals, and after that be at the end of each leg. Indeed, good cooperation played important role in this race, avoiding errors while reading the roadbook, as in many cases there were points that you passed in opposite direction. It is a small island and there had to be covered 300km in total.
Finish line next to famous windmills, where classic cars, tourists and locals have created a pleasant atmosphere and the award ceremony made more faces smile! A special race come to an end!
Knowing that it is the last race of the year for the Regularity Championship, as organization team, we managed to escape and enjoy some of the locations of the island. After all, our arrival back to Athens reminds nothing of the vibes of the island.
​