One of the last races of the year was the Rally Kaiti Kiritsi organized by two racing clubs. The race is allocated near Corinth, and there are two stages, Klenia and Chiliomodi. Participants should repeat these stages three times.
Once again, I am looking forward to be part of a race in rally mode. My first time was at Acropolis Rally as a time marshal. This time, I was in charge of relations with competitors. The truth is I had the same position on a previous race, but the needs of that race have not allowed me to be only in one position. This time, however, the organizing committee has worked hard to satisfy both competitors and spectators.
Follow us on Social Media Facebook, Instagram, TikTok, YouTube & Twitter to be informed about our motorsport activities.
On Saturday, there was administrative and technical scrutiny. Participants, members of service (which I pronounce the "secret power") are around. After that, everything is ready, and racing cars and competitors are on ramp, receiving the applause of the crowd.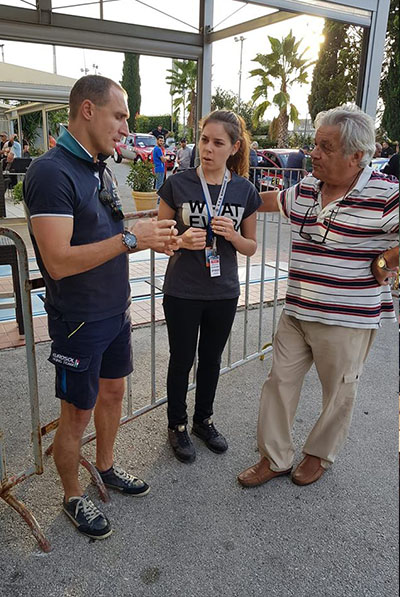 ​
Race day is on with so much positive energy. Exit of race cars from service and on stand-by for the first pass. First results show that there will be a really good fight until the end. Despite a short break due to an exit (the crew is fine), special stages are in good condition.
Each crew gives its own battle and the spactacle is amazing. On arrival at the service park, there are still smiles but tiredness, too. There are improvements in competitors' timing. Last stage is on and everyone is ready for the finale!
Finish at the pedestrian street in the center of Corinth where lot of people waiting the cars. The award ceremony was so nice, it was the final race of the year. Everyone is looking forward to the announcement of 2019 racing dates!
Photo: http://rallykorinthou.gr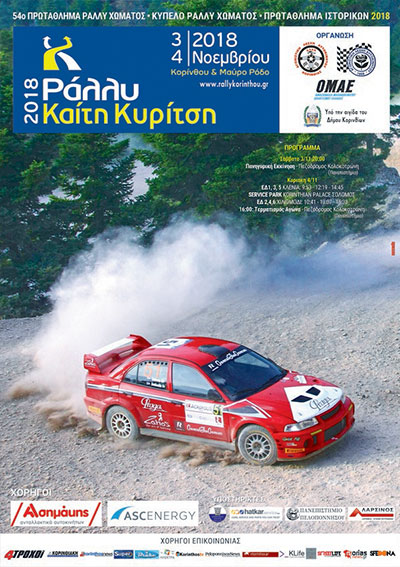 ​
​