After race in Greece, EKO Rally Acropolis - ERC, the next race of championship is hosted in Cyprus. That was the next participation for me, too. ERC Cyprus Rally 2018 took place after two weeks. Apparently, this June is full of action. My suitcase is ready and my departure was planned on Wednesday afternoon, two days before the official start of the race.​
First time in Cyprus, first time in a overseas race, but also first time as an Assistant to the Safety Officer in a race. This race is not only an ERC race, but it is also a race for MERC (Middle East Rally Championship) as well as Cyprus Rally Championship.
Follow us on Social Media Facebook, Instagram, TikTok, YouTube & Twitter to be informed about our motorsport activities.
The truth is that I am quite stressed, but ready to integate into the team and help them. Wednesday night and I arrive at the "base" of the race, in Larnaka. A small talk with the whole team and a quick tour at service part which is empty right now.
​
Early wake up, Safety Officer, Observer/Representer of FIA for safety and I, ready to begin our tour in special stages, make necessary corrections for spectator's safety. The day passed really quickly. There was a briefing with he contestants late in the afternoon. The start of the race is "just around the corner"!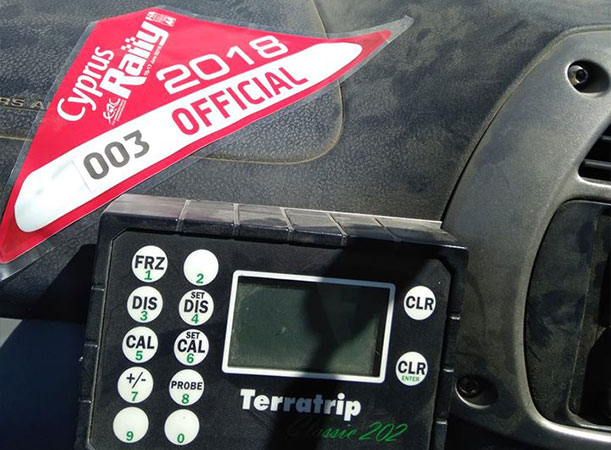 ​
During the race, I had the opportunity to be in each special stage before the first crew passes. It is really a unique experience to see people anxiously waiting for racing cars. Organizing such races requires a geat deal of effort and preparation. The whole team has done great job.
​
As in every race, there was incidents, misfortunes of competitors, as this race is in gravel, so it is quite demanding. An important part for me was that I was present at the briefing and discussing with some executives of FIA. Observing the operation of the base of the race where phone calls, transmissiom of results, the exact position of each crew on map reveal the other dimension of the race, except the action itself.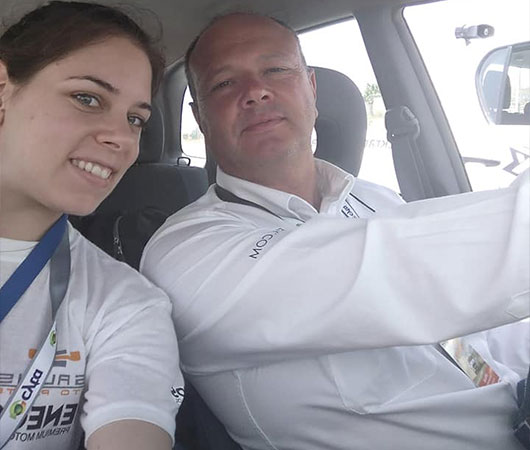 ​
After 13 special stages, about 205 kilometers of driving (for the team of organization, I can calculate at least twice these kilometers), it is time for the award ceremony. Everyone has a big smile. The Cypriots had one more reason, as a cypriot crew was the champions of this round of European Rally Championship.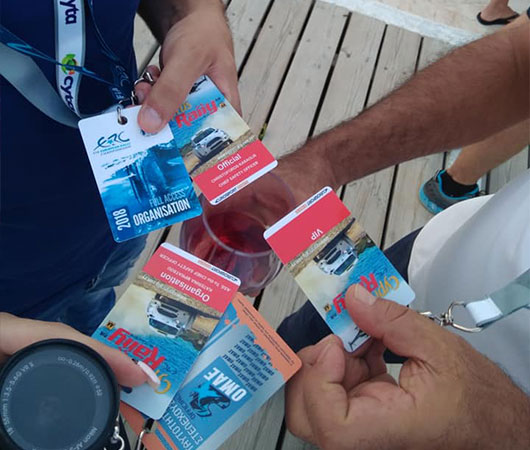 ​
A morning walk on Finikoudes beach the nex day, and a few hours after my departure for Athens, finding myself full of joy though a little tired. Afterall, being part in two european races in row just prolongs the fun! Summer couldn't get any better!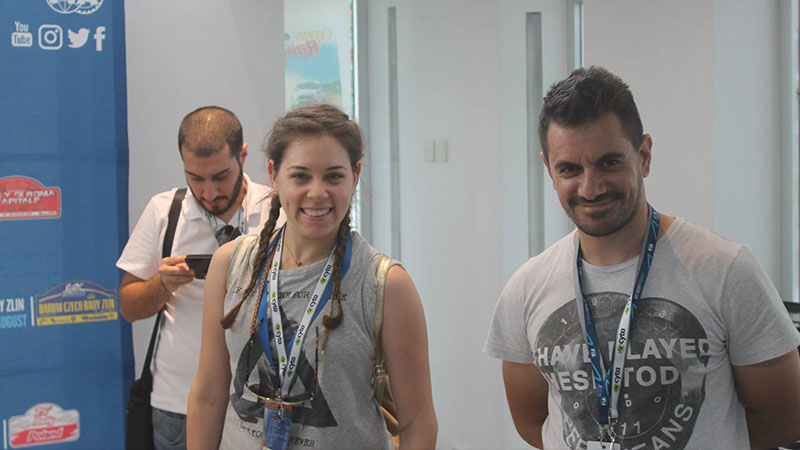 ​