September's last Sunday and we all try to be positive as autumn comes by. This year is a year to remember as our everyday life has changed, as well as what is going on on motorsports.
The announcement of a track day was a good opportunity for our team, to drive the car but also catch up with friends on track. This time, friends of ours participated on the track day.
Follow us on Social Media Facebook, Instagram, TikTok, YouTube & Twitter to be informed about our motorsport activities.
As usual, the car was checked from previous day. Our arrival at the track on Sunday morning was with favorable weather conditions. Compliance with the safety measures took place by both organizing team and participants. The phrase that 'made our day' was about to be said some minutes later... "The track is open".
​
​At this first time, driving the car seemed so different. The fact that I was away so long as well as the improvements that have taken place, created tension to feel the grip. In my first rounds, our handyman was my co-driver, ready to answer every question.
As for George, as this year he competed in two hillclimbs, so he had better 'contact' with the car and the improvements that had taken place. He seemed more relaxed, testing the brakes and the tyres Nankang AR-1 which are long lasting.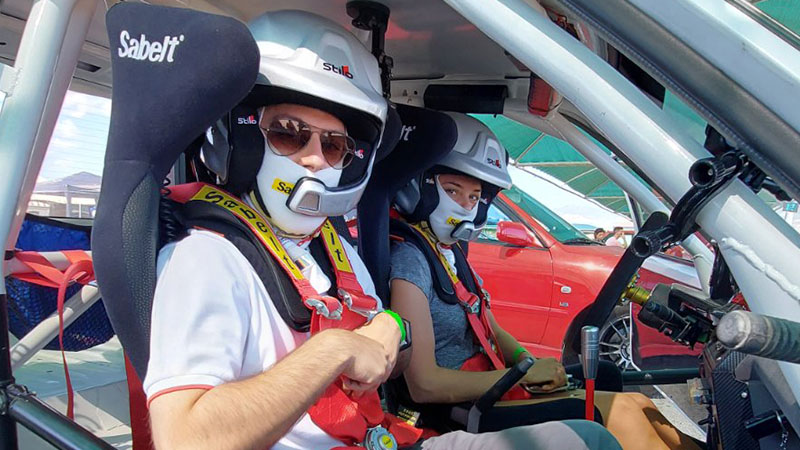 ​
​For the very first time, we had frineds that participated with their cars and friends that sat on the co-driver's bucket, sharing our experience with them. Next time, we hope to be able to bring more people on track and share moments on a track day.
And do not forget: Stay safe while you do what you love!​
​
Photo Credits : Dimitris Loyios