It is something you do not expect. In our first race, we were pleased with people who were at our side both days of race as well as the interest of people getting know us, take photos of the car and discuss for our common love, motorsport.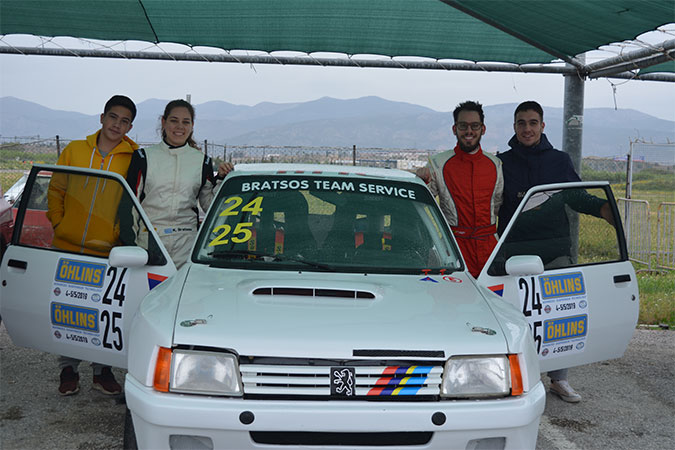 ​
Follow us on Social Media Facebook, Instagram, YouTube & Twitter to be informed about our motorsport activities.
The second day, before our HTTC race starts, we began preparations for Katerina in order to be on time at start line. At that time, a person watch really close as we get ready. George looks up and recognizes him.
First small talk...
'Hello,you followed me on Instagram recently' and the answer 'Yes, I know it'. And that's how we got to know Giannis-Marios Papadopoulos , sports journalist/broadcaster, responsible for the COSMOTE TV Grand Prix show. A simple person with a smile always on his face. He was curious to get to know what is our involvement in motorsport.
​
He watched the whole process, how we prepare the car to get on track, what we do when it comes out of the track and how we face a 'bad incident' (in this race, the exhaust cut off).
At the end, he suggested to have a small talk in front of camera. Our thought... We not?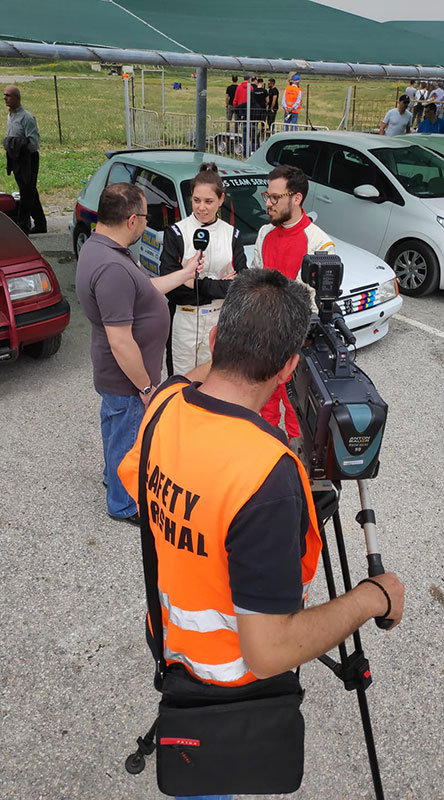 ​