My first race at a hillclimb was Dimitsana hillclimb 2019. After the race at Megara circuit and the track day that followed we did some tests at the fuel flow of Peugeot 205 GTi.
At a friendly race and a small route just 2,5km. (based on TrackAddict) with big elevation i believe is a hillclimb that all new drivers must visit. For us it's a chance for testing our car because it's near our home.
Follow us on Social Media Facebook, Instagram, TikTok, YouTube & Twitter to be informed about our motorsport activities.
My purpose was to finish the race with good driving, having fun and collecting new experiences. Katerina had the role of mechanic for this race along with our father.
​
On Sunday we arrived at the race and it was crowded. Many people stood by our pit and talked to us sharing their motorsport experience with us.
At the race i was excited and ready to push the car. I managed to keep a good pace with the car and my result was 1:55'16 which makes me happy.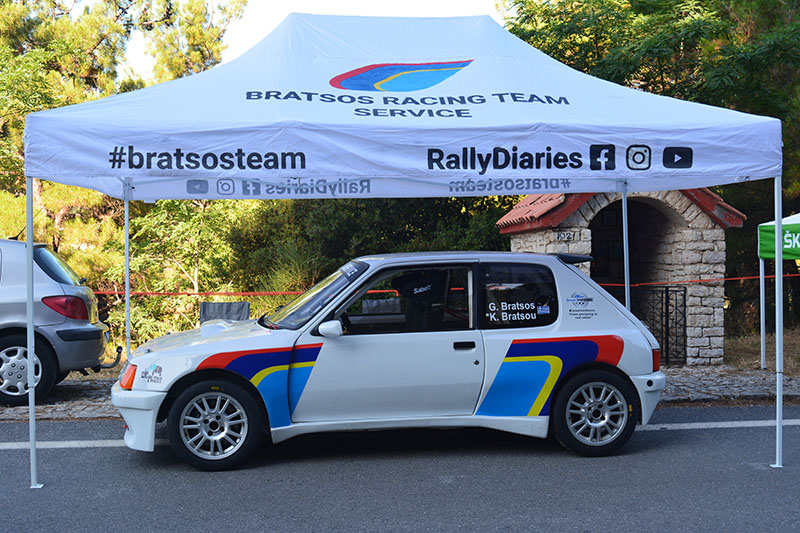 I leave Dimitsana hillclimb with positive vibes and experiences. I'm looking forward to the next race. Thank you all for coming and support us on the race. We are so happy that we meet new people that love motorsport!​
​
​
Έκπληξη, η Νικολέττα Σκλαβάκη του COSMOTE TV που ήρθε στην ανάβαση και μας μίλησε, μοιράστηκε την εμπειρία της παρακολουθώντας την προσέγγισή μας στο motorsport και μου πήρε μια μικρή συνέντευξη όπου μπορείτε να την δείτε στην εκπομπή GRAND PRIX στο COSMOTE TV 5.
Ευχαριστούμε τον κ. Ν. Αλεξίου για τις φωτογραφίες.