In regularity mode, but this time in the right bucket of one the most recognizable cars, in an ipeccably maintained Austin Mini Cooper S. It is not just the red color but also the "racing" look that make it impossible to pass unnoticed. Its intrerior is perfect in its detail.
My first race for 2019 and this race seems more demanding. The start of race is in Nea Makri, ending in beautiful Anavyssos. A total length of 210km with two legs shows that this race will be of great interest.
Follow us on Social Media Facebook, Instagram, TikTok, YouTube & Twitter to be informed about our motorsport activities.
The weather seems really cold. In start line, the racing belts, the use of headphones make me feel more ready to start this race. I always dreamed of travelling in such a car, but this is even better...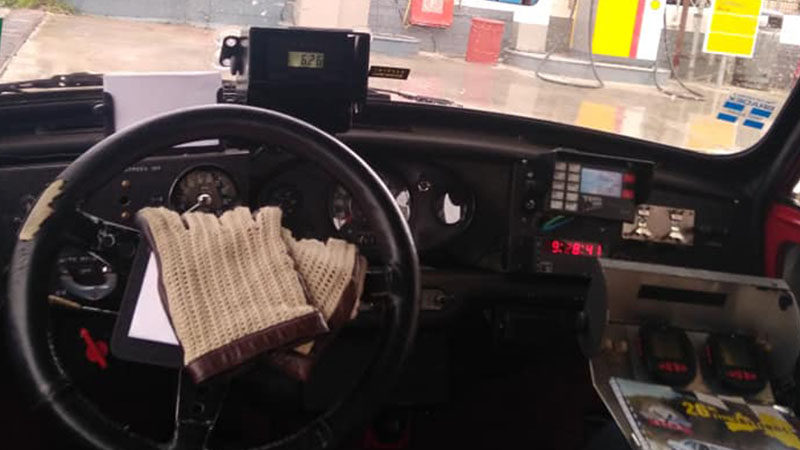 ​
Heading to Sesi (location) we see a snowy lanscape. From driver's previous experience, I hear about a special stage, Drosopigi, which is an interesting special stage and the driver have to show his driving skills. Unfortunately, the road is closed due to snow. After some more special stages, we end up the first leg of race in Artemis Beach. Just a small break, and back on wheel. Although it is the first time racing with Huffy (driver), we seem to have a good pace.
​
In second leg, special stages are as much interesting as in first. Heading to Anavyssos for finish line. Turning the last page of roadbook and I feel overwhelmed. Finish flag and we both feel satisfied! Everything went well.
With our departure late in the afternoon, we had a long discussion, but I am sure that a ride in this car is not enough! As for the driver? Apart from the experience of this race, he gave me a lot of tips for racing in regularity as much as in sporting. (Thank you Huffy!)
​