Auto Speed Racing, a big chapter in motorsport. For me, mostly childhood memories. Every second weekend there was a race at our local airport and the aiport was full of sounds! Maybe, all that was one reason why I wanted to be involved in the field of motorsport. In recent years, they have declined in a great extent.
This weekend, though, was the comeback. In this race, there was also the Hellinic Time Trial Challenge. The number of entries reached 81, showing how much this form of racing has been missing in Greece. A weekend full of action and adrenaline!
Follow us on Social Media Facebook, Instagram, TikTok, YouTube & Twitter to be informed about our motorsport activities.
My first time of being member of the organizers and I had the pleasure of being on track at the last corner. Everything that I had assimilated from the seminar of being a marshal in motorsport, it seemed to take place. Of course the experience of the person I was with helped a lot.
​
The weather conditions was in favor of contestants, despite the morning fog which hampered organization's work and made the contestants being in doubt. It is common to see fog in the airport, the safety of competitors is always a priority. There was a small delay but as soon as the fog evaporated and the entire length of the track was visible, the race started.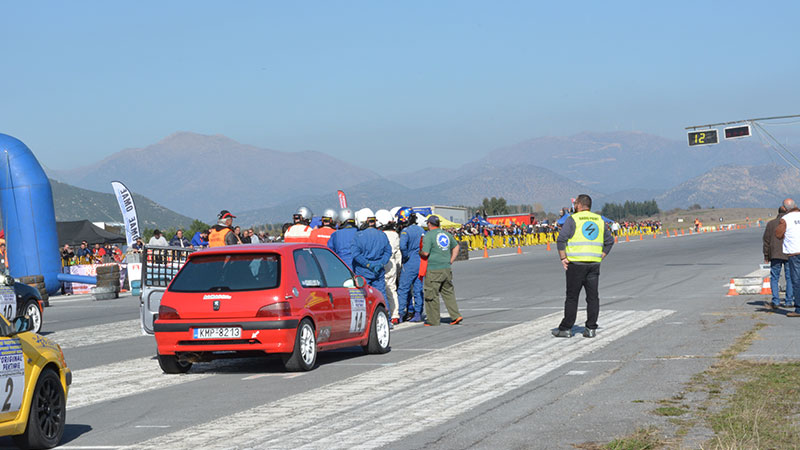 ​
Sporting Category has been in the spotlight, as there have been several breaks and rearrangements. Tourism Category as well as Formula Saloon Category also caught the eye of the spectators. The battle of the day, however, belongs to category of historic cars in which contestants gave it all! Finally, contestants of HTTC in categories of Sporting, Stock and Extreme Saloon offered their own spectacle.
The race lasted long enough, but everyone seemed happy with the outcome. After the race, there were discussions of the race with both members of organization and friends who came as spectators to watch the race which confirmed to me, how much I want to involve in motorsport.
​
​