Our main reason of visiting the track was to acquire better knowledge of the car and tyres, and do as many laps as i could. It was a cloudy day with 50-50 chance of rain. we took the decision to go on track and have fun.
​
Follow us on Social Media Facebook, Instagram, TikTok, YouTube & Twitter to be informed about our motorsport activities.
After the briefing the fun started! Along with our photographer and friend Dimitris we went out on track for a test drive. Coming back on pits we did some changes on the tyres.​
On the next session i did two slow laps in order to remember the track and i started to push. I did a change on the brakes and after the session i managed to do the same time as the previous track day. After the session i checked the tyres and they weren't hot enough. I also tuned a bit the brake balance in order to improve the car's balance.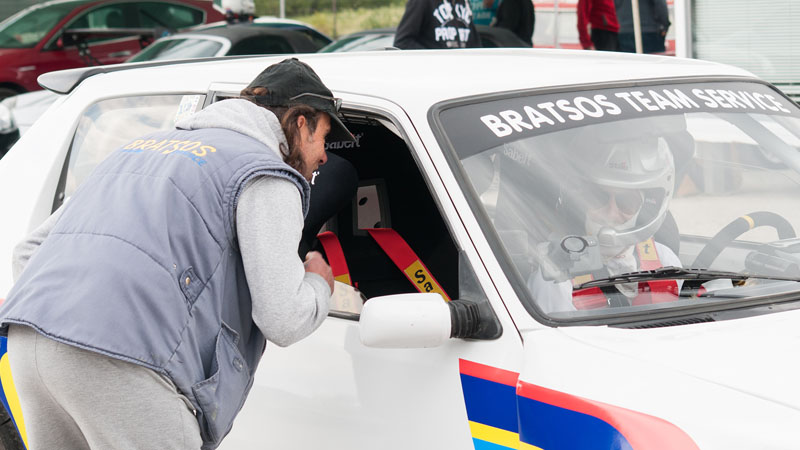 ​
On the next session i drove alone. The car was completely different! The balance was changed, the feeling of the weight of the car was different too. I tried to push after the first 2 laps but there was a mechanical issue with the clutch that left mou on the side of the track.
It was the first bad moment and it happened when i started to building my momentum and rythm. My best time on that session before the mechanical failure was 1:11'500.
​
​
I learnt many things from this experience on track. I learnt the car behaviour better and improved some turns of the track. Next stop the 4rth ΗTTC 2018 - 2019 track race.
Till next time check some photoes of the track day and a small video of our preparations.