Milestone discontinued WRC series and worked with Sébastien Loeb for a new rally game which gave us mixed feelings.
This new game has the well known modes like Career, Quickrace, Multiplayer and Sébastien Loeb Experience. At career mode the driver creates a rally team with driver and co-driver.
Follow us on Social Media Facebook, Instagram, TikTok, YouTube & Twitter to be informed about our motorsport activities.
After tutorial starts and then tha real rally carrer mode starts. The game throws the driver to the leaderboard with a goal to become a WRC champion after many rallies. The driver earn creedits after rallies and can buy better cars to drive.
​
Huge part of the game is the Sébastien Loeb Experience mode. At this level the driver gets into Sébastien Loeb's seat and lives his racing carreer from his first steps in local events in France to WRC and Pikes Peak win. For every level there is a video commentary where Loeb explains his career steps. This short "biography" is the best part of the game with huge immersion for the driver who must beat Loeb's achievements.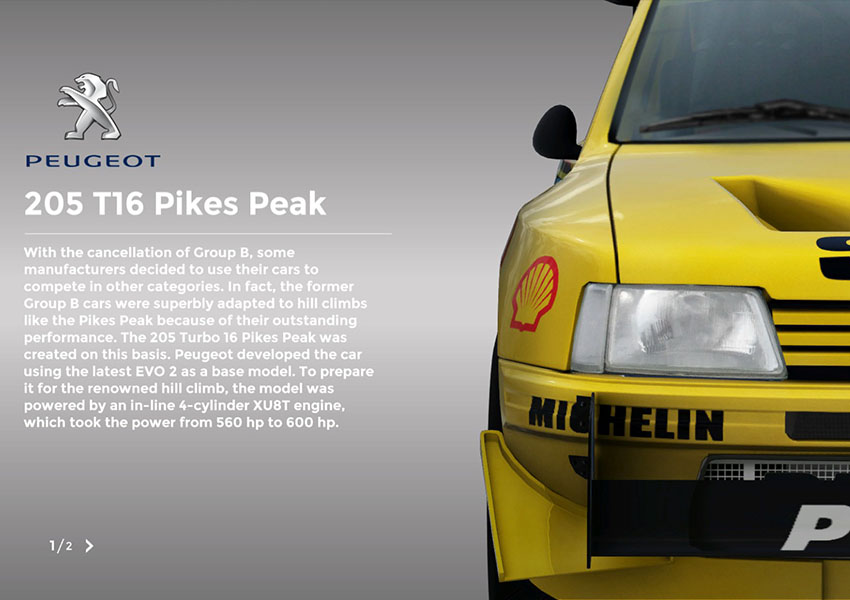 ​
The number of cars available is huge. From 60s till 2018 the driver can choose any car and drive. With 8 different rallies, 64 special stages, 5 rallycross circuits and the legendary Pikes Peak, you will never get bored playing this game. Graphics are good but the car sounds are bad. Also console version of the game is locked at 30fps.
Driver can adjust the game settings, driving aids and codrivre calls. Also the driver can create a setup for the car for every surface and the feedback. Force feedback is hard to categorize, there are good parts but it reminds more of an arcade game than a simulator.
​
When starting the stage you don't exactly feel the grip and speed of the car. Bumps are absent and there is no change in the balance of car when driving over one. The feedback on the wheel is almost absent and you drive by memory almost on every surface.
Summarizing Sébastien Loeb Rally EVO...
I would say it was a not so good game and with bad timing. We enjoyed driving the game with slow cars and tarmac but not on other surfaces. Graphics are good but the car sounds are bad.
We tested this game with Thrustmaster T300RS Alcantara.