I discovered simracing in 2009. Since then i did only rally because i loved Colin Mc Rae 2.0 game. Since 2014 I play on professional level simrally and I am 3 times world champion with my team WayTooFast rally team plus some solo championships on RsRBR server. Then I decided to get into track racing. F1aXion started a new championship with GT3 cars and i took the opportunity to race there!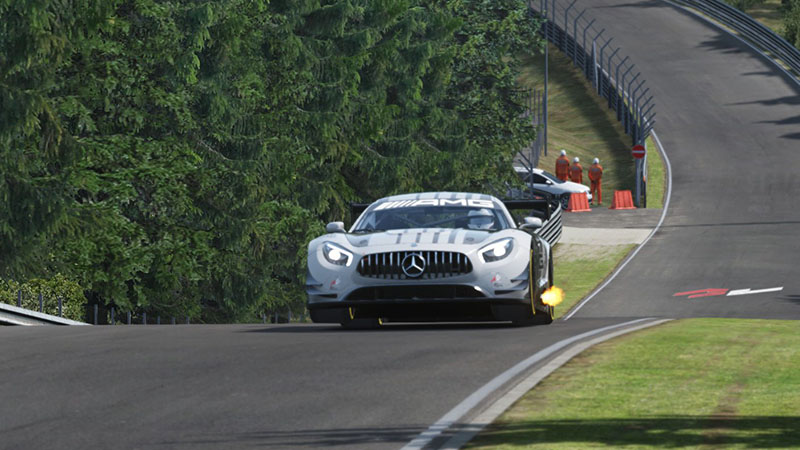 ​
Follow us on Social Media Facebook, Instagram, TikTok, YouTube & Twitter to be informed about our motorsport activities.
This championship consists of 8 races with 1h duraction(Paul Richard, Barcelona, Silverstone, Brands Hatch, Monza, Spa, RedBull Ring, Nordschleife) but the last race lasts for 90 minutes. Teams consist of 3 drivers and i choose to race with Mercendes GT3. I had the chance to cooperate with George Daras and John Velissaris, who helped me with almost everything on my first participation in this type of races.
​
F1aXion' organization is perfect and always evolve through their mistakes and all races are broadcasted on their youtube channel F1aXionTV.
My goal is to learn as much as i can for this type of races and improve race after race. Competition is hard, most of the other drivers are playing Assetto Corsa and racing for many years. Race after race i have good battles on track and never got a DNF. Finally my team manage to finish. I finisth 21st out of 32 drivers of the grid.
I had so much fun!
Me racing in a simracing championship made me push over my limits and learn new things. These races need a different approach and way of thinking than a rally that i was used to. Season was exhausting with loads of work on every track, good battles and lot of driving experience.
Looking forward to the next season!
Δείτε φωτογραφίες και video από τους αγώνες του πρωταθλήματος εδώ.