Getting back to my favorite Dimitsana hillclimb 2020. After our bad race at Ahladokampos hillclimb 2020, we fixed the problems with the engine. Our new setup was complete with the addition of the new brake pads which was the main goal to test them in action but also try to improve my times since last year.
The hillclimb route is well-known to me and i didn't managed to get to the route before the race in order to check if there were any changes on the asphault, which is important before a race start.
Follow us on Social Media Facebook, Instagram, TikTok, YouTube & Twitter to be informed about our motorsport activities.
The Tuesday before the race, we remapped the engine and found our problem which held the car back on throttle. It was a small cable which was broken and we fixed it. On Thursday we changed the brake pads. We now use CL Brackes RC6 on front and RC5+ on rear. We did some km with the brake pads on Friday and that was all before the race!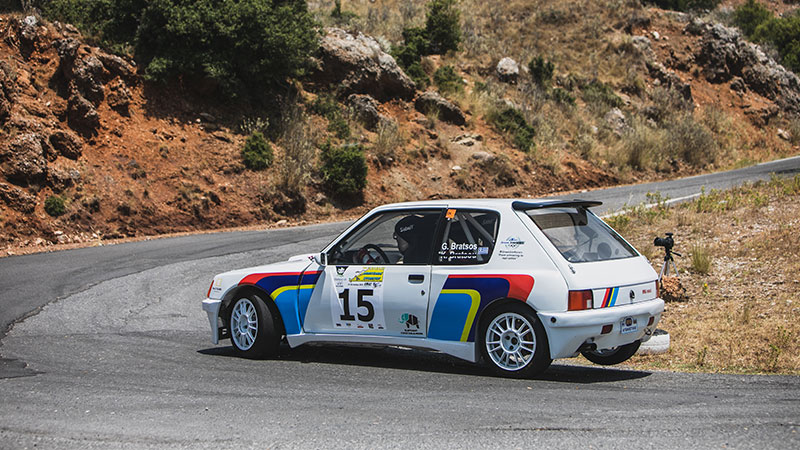 ​
The week before the race I've been studying incar videos including mine. On Saturday i started a bit slow in order to test the brakes and adjust the brake bias. I did all three tests on Saturday, testing the brakes and trying new styles on some turns. My times were improving on every test.
On race day Sunday, i was in a good mood. I arrived on pits and prepared my car. I started my first uphill trying to push the car and myself and i did improve my time. On the second time I was a bit too hard on the car and did some mistakes which cost me time but on the finish line my time was better than before!
After the race my experience with CL Brakes was incredible. The whole car is changed and my brakes have more power. I need to do some more tests in order to adjust to the new brake pedal with is also improved. I suggest CL Brakes to everyone that do hillclimb or rallies. It's a whole new braking experience!
​
I leave the race full of positive vibes and experiences. I want to thank everyone that helped me improve my times and reach my goal which i didn't believe i will reach!Till next time!!