It is one of those lazy afternoons, while scrolling on screen and you find out that there is an event organized in dirt track! It is placed in a track near Corinthos, at Spathovouni. It is a race of individual timing involving both racing cars and dirt formulas. My though: "So, this is something special that I wanna see".
Sunday morning, and as I am near the track, I can listen the sounds of engines, getting ready for the race. The race is about to start. On the spectator's stand, you can listen different opinions for what we are going to watch. Not knowing much at first, a good friend of mine informed me that Time Rally Challenge (TRC) is something new in the era of motorsport in Greece. The involvement of young athletes is one strong point and the fact that is an economical form of race make it really affordable for those who love this type of race.
Follow us on Social Media Facebook, Instagram, TikTok, YouTube & Twitter to be informed about our motorsport activities.
Participants have to do 4 times the track of 2.15km. At the end the best three count. As far as the categories concern racing cars, there is the category of over 2000cc, the category of 2000cc, the category of 1600cc and the category of less than 1600cc. Crosskart formulas are divided in two categories, 750cc and 600cc. The last category has the most competition.
​
The race was held without any delays. In the last section of the race, everyone was anxious about the result as each driver improved their timing in every round. Although it seems simple, it becomes actually more and more difficult in every round, as in dirt there are not "footprints", as the ground changes. And in my opinion, this reflects the talent of each competitor. The challenge is unquestionable.
​
At the end of the race, there were only big smiles, both of participants and those who helped in organizing it, as well as from spectators.
Till next time..keep it fast, keep it dusty!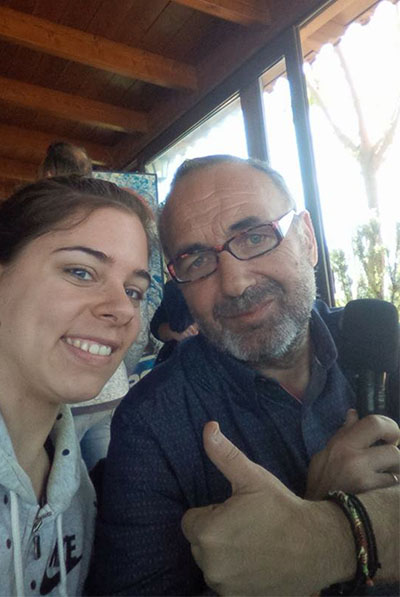 ​
​