How you spend a long weekend when you are new in the capital?. There are so many thoughts. After spending two weekends at the countryside, i am still seeking for adventure. At that moment, a friend's call is the answer at the question: " There is a Trail Ride this weekend, and we will be the sweeper car, but we can enjoy the ride. are you in?" Of course, my answer was a "big YES" as it was my first time participating from that position, and of course i love a 4x4 ride!​
In Halloween mood, the location of this ride took place at Marathon lake, Grammatiko, Sesi and Varnava, total distanse of 100 kilometres. Due to rain the day before, the crews faced muddy sections, but there was picturespue landscapes. The start was at Krioneri's square, early in the morning. Everyone was looking forward to start, ready with their Road Book or GPS. In this Trail Ride, nobody of the participants was anxious as it is a ride that everyone wants to have fun, maybe reveal their artistic talent, as there was a prize for the best photography!
Follow us on Social Media Facebook, Instagram, TikTok, YouTube & Twitter to be informed about our motorsport activities.
​
​A sort briefing and the engines are on! It took 15 minutes until the last participant's start. There was over of 50 motorbikes, as well as SSV - Buggies and 4x4 cars. Some of them were dressed as masquarades due to Halloween. We, as sweeper car, started later. As a matter of fact, i was not nervous,even i do not read a road book everyday or while climbing hills! I just wanted to enjoy every moment of this ride, hoping we do not need to intervene.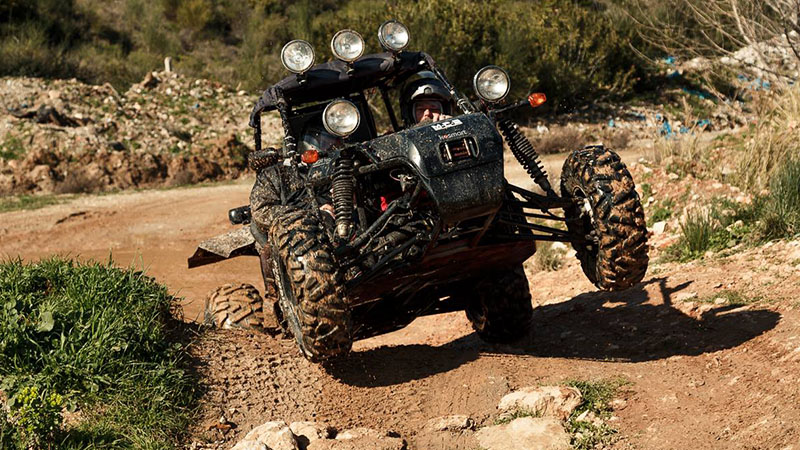 ​
The truth? I was elated by the car. A Land Rover Defender. But that was not all! In this legendary car, thoroughbred of mountains, i was at the left bucket, as it is a right-handed car. Luckily, we could follow the road, it did not require precise measurement.
​
​During the ride, there was plenty time for catcing-up with the driver, get to know the story of the car, its "whims" and the driver's love for motorsport. After all, he is one breath away in the race. Along the way, many participants had now become small groups. In some cases, we have observed riders' attempts to overcome obstacles. Of course there were only a few abandonments until the finish line.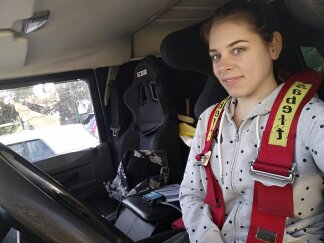 ​
​
The finish line was at the same place as the start line, but now the landscape was filled with vehicles full of dirt and mud. This clearly indicates how much the participants enjoyed the Trail Ride, at maximum!
My own experience... unique. I would definitely participate in such ride.
Photos: http://offroadteam.gr, Trail Ride.
​
​