Last year we achieved our goal to create a simracing contest where the winners will have the chance to get into motorsport! This contest is called Speedcar VR-Attack and the people behind are Speedcar Greece, Motul Greece and DiRT Hellenic community.
The last contest had great results and everyone was happy. Participation was high for the numbers of Greek simracing and it was a tough battle between the winners.
Follow us on Social Media Facebook, Instagram, TikTok, YouTube & Twitter to be informed about our motorsport activities.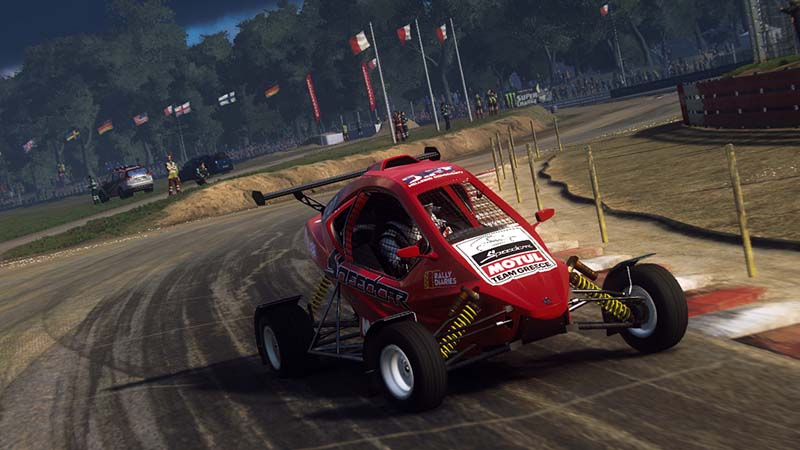 ​
Speedcar VR-Attack by RallyDiaries & DiRT Hellenic community
Speedcar VR-Attack is a time trial challenge for all Greece and Cypriots that play DiRT Rally 2.0! Regarding if you are using assists, controller, keyboard or wheel, everyone can participate on this challenge and get a chance to get gifts provided from Speedcar Greece and Motul Greece.
Participants need to enter on Time Trial mode of the game and do their best lap on the selected tracks. After that they must fill the Registration Form and upload the photos from their times, all before 18 July 2022.
The first three winners will live the experience of driving the real Speedcar Xtrem of Speedcar Motul Team Greece, in a special event that will be held in DiRT Park Chalandritsa. Our supporter Motul has more surprises for the winners.
► Information & Terms: εδώ
► Registration Form: εδώ
Preparations and training have already begun!
We are looking forward to see you participating to this challenge!
My appreciation to everyone who support the community and are always present when needed.
"From simracing to real rallies"