After my first full year in motorsport, I finally found time to return to my great love of simracing. I have been in this hobby for ten years and it is true that last year I was sad, with not being able to continue doing it after my last very good year at the F1aXion tracks and the GT3 championship.
I finally found some free time to simracing and it's important that i entered a race so early. F1aXion's GT4 championship with Porsche Cayman GT4 Clubsport was my chance to enter and i took it!
Follow us on Social Media Facebook, Instagram, TikTok, YouTube & Twitter to be informed about our motorsport activities.
A well-organised championship targeting new simracers, new drivers, new people that want to make the step into competitive simracing. This championship consists of learning, driving, team-up with drivers, penalties, laugh and having fun racing.
​
The week before the race was stressfull. I had to sign up for the race, prepare my car's livery and prepare myelf for the race, getting used to my new sumracing equipment.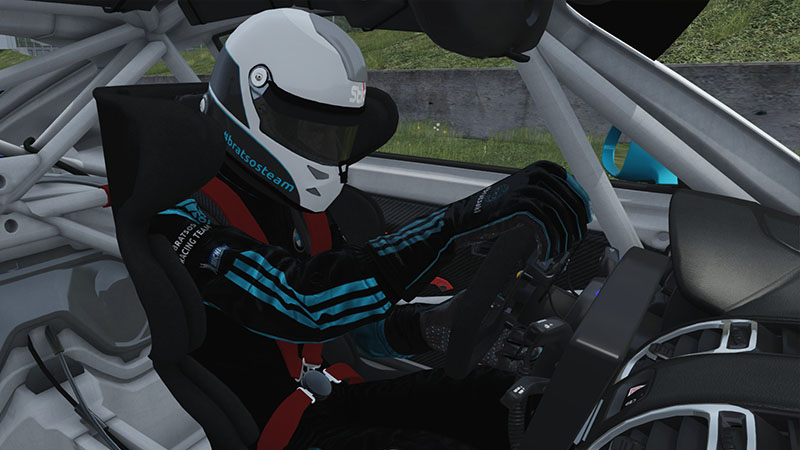 My new equipment consists of a Fanatec CSL Elite base and Fanatec CSL Elite pedals with loadcell on the brake. This gave me an instant performance boost and i managed to do my best times eariler but i had to stabilize my performance for the race.
The 'task of Okayama', consisted of 2 races of 30 minutes where in the 2nd race there is a reverse grid for half drivers of the grid. A difficult track with little chances for overtake, in combination with all same Porsches increased the difficulty of the race to the highest level. Every mistake is a chance for the driver behind to overtake.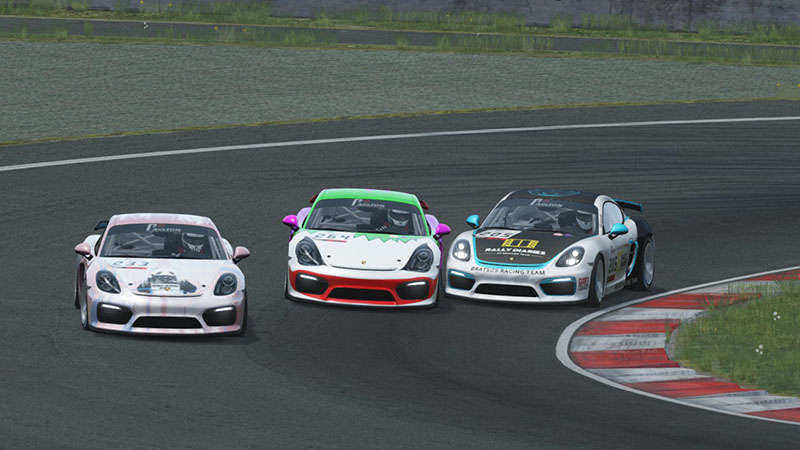 ​
After a year of absence the goal was to avoid fatal mistakes and risky handling while enjoying the races and battles with other drivers. The truth is that I did a good qualification lap, maybe the fastest I've ever done by the time. It put me in 17th place among 24 drivers. Satisfied with the result I entered the race where I went very carefully. An accident to K1 where a knock on the drivers around influenced me to drop to 23rd place. So I was given another motivation for fun.
​
As I regained my pace, I began to get the drivers ahead of me and have impressive battles that i enjoyed, so I climbed from 23rd to 13th in the grid. I am very pleased with my result and on the 2nd race I find myself in 3rd place due to reverse grid. My first thought was that I was going to have even more fights! A good start losing 2 positions but then with very nice and clear battles I managed to keep drivers behind me that were down for half a second. Maybe in some battles I was too offensive and I want to apologize for the contacts we had.
One turn before the end of the race, i was full of enthusiasm of my race, but a mistake from my driver behind sent me out of the track losing many positions and finishing on the 11th position... but that's racing.​
At this point I would like to thank the organization for the race but also all people who were in the live broadcast chat watching the race and my supporters who after 1 year of my absence was there for me.
I don't guarantee my participation on this championship, because of lack of time but you will have the chance to watch me racing from my livestreams on twitch.tv/bratsaki.
You can watch the race broadcast below.