We knew about FIA Motorsport Games when it started in 2018. We were surprised that so many nations participated to that event. The organization and promotion of FIA Motorsport Games caught our eye too.
FIA Motorsport Games is an event that each ASN send their athletes to compete in various motorsport categories. This year was held in Marseille and circuit Paul Ricard where all the races took place.
Follow us on Social Media Facebook, Instagram, TikTok, YouTube & Twitter to be informed about our motorsport activities.
The motorsport categories of FIA Motorsport Games 2022 was 16 and in detail they consisted of GT, GT Sprint, Touring Car, F4, Rally2, Rally4, Historic Rally, Karting Sprint Sr, Karting Sprint Jr, Karting Endurance, Karting Slalom, Cross Car Jr, Cross Car Sr, Auto Slalom, Drifting & Esports.
In addition to the whole concept of FIA Motorsport Games the organizers require a certain amount of women driver to participate in various categories which demonstrates that the organizers want to promote women in motorsport too.
​
FIA Motorsport Games started with opening ceremony where all teams from every nation walk on parade in front of all people. After that the games start with all the races. The games end with a closing ceremony where medals are given to athletes.
It's a huge motorsport event with athletes competing under their nation's flag, a motorsport olympic games!
Our country started organizing and calling for participants just before Acropolis Rally. The registration closed in 20th of September. Finally Team Greece managed to participate in 4 categories, Esports, Drift, Rally 2 και Rally 4.
In detail the greek drivers that participated in FIA Motorsport Games 2022:
Drift - George Lagos
Esports - Harris Mitropoulos
Rally 2 - Nicolas Pavlidis - Dimitris Amaxopoulos
Rally 4 - Paschalis Chatzimarkos - Mario Tsaousoglou
Team leader - George Bratsos
Team Clothing - Puma Greece
FIA Motorsport Games - Paul Ricard
When we saw the circuit of Paul Ricard we were surprised. All this land, a huge circuit and around smaller circuits and big buildings.
The organizers gave their best to tackle 450+ participants. Their schedule updates and announcements where on time making 'us' the participants feel comfortable. Team Greece performed at best and everybody had something good to say about the team.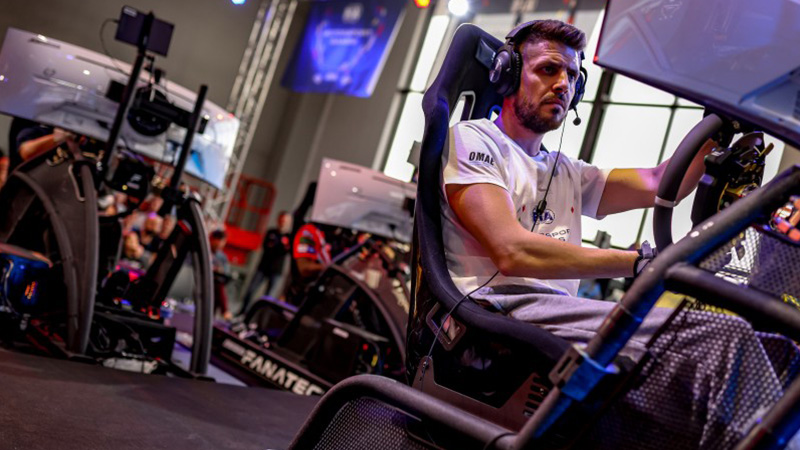 ​
At Esports Harris Mitropoulos managed to finish on 6th place at the final race being the first member of Team Greece with a good result.
​
At Drift category, George Lagos managed to outperform many good drifters and finish at Top 8 with his beautiful car.
​
At Rally 4 category Paschalis Chatzimarkos - Mario Tsaousoglou drove their Peugeot 208 Rally 4 fast enough to keep their 6th position until the end of the rally.
​
At Rally 2 category, Nicolas Pavlidis - Dimitris Amaxopoulos had a technical issue with their Skoda Fabia Rally 2 Evo on the last stage of the rally. Even if the managed to fix it, they didn't came back on parc ferme on time.
Last but not least...
Being the team leader of Team Greece meant that I must be everywhere near all athletes and update the social media and website with news from the team from every day. I believe that the team worked well on every aspect.
I wish that the next FIA Motorsport Games that will be organized in two years in Spain, will have more greek drivers participating to more motorsport categories.
The promoter of FIA Motorsport Games worked hard this year and I think that in the future this event will grow even bigger on every aspect.
Below you will find a video from CosmoteTV and Giannis-Marios Papadopoulos in greek which we talk about our experience in Paul Ricard.