Time to travel as it is time for ERC 2019 in beautiful Cyprus! It is my second year in row that I will be a member of organizing team and I am so happy. After my first experince as Assistant of Security Officer in the race, I feel more confident. This year, race takes place in different location and I am impatient to get into the special stages.
Upon arriving at the center of the race, I was glad to see everyone I had collaborated with last year, and meet new members, too. My first question was what are the plans for next day. So, early wake up and soon enough we reach the first special stage, ready to point out where spectators should not stand in order to be safe.​
Follow us on Social Media Facebook, Instagram, YouTube & Twitter to be informed about our motorsport activities.
One day before the official start of race and everything seems to be ok. Special stages of second day have been checked as well as the briefing with participants. Both days, crews were able to drive in special stages (route recognitions as known, RECCE). Time to rest.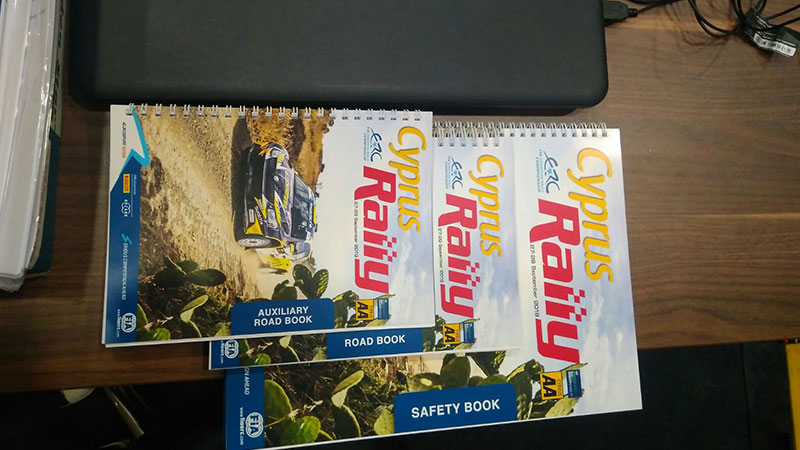 ​
So Friday afternoon and most members of the organizing team were on the qualifing stage. After this stage, competitors will decide in what place they will start the first day of the race. In three hours, the first timing will take place. Spectators enjoyed seeing cars passing through a chicane and a jump which left them in awe.
End of process and press conference, we head to Larnaca for the official start of the race. Crews are ready to be introduced to the crowd and receive the applause. But this weekend is not jus a race of FIA Championship, ERC (European Rally Championship), but involves another regional championship, MERC (Middle East Rally Championship), as well as Cyprus Rally Championship.
First race of race includes six special stages,two of which are repeated. The first one, excites me as Safety Officer informed me that it was part of WRC special stage and this really level up the competition. One more thing I will remember is the last special route that took place in Nicosia.It is a special stage in the city, half of the route in "occupied territories". Collaboration of Cypriots and Turkish Cypriots has done its utmost. By the end of day 1, the comments of contestants were underlined by enthousiasm although the difficulties they faced.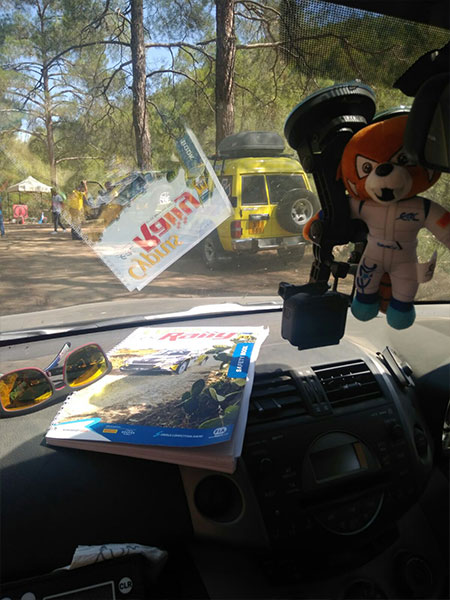 ​
Second and final day of race! Double passes in three special stages is today's challenge. Speed is not the only matter, but everyone needs to have a strategy to endure until the end. Special stages for the second pass have changed a lot. There are certain points that need more attention. A difficult point we had to encounter was at 11th special stage. After the middle of special stage, we saw a piece of wood. Immediately, we stopped in order to remove it, but it was a root of a tree that had revealed. As quick as possible, we cut that part and left as fast as we could. FIA Observer's car is approaching.
Arriving at the end of last special stage, we expect the first crews to finish their race and congratulate them. Returning on base of the race, we are tired but with a smile on our faces as there was no accident which could put in danger crews or spectators. Waiting official results and award ceremony is on! Lights on crews who managed to finish this tough race.
As I boarded on plane the very next day, I am feeling satisfied. The location of the race this year was really impressive and reminds me special stages in Rally Acropolis of Greece as well as the sounds of WRC cars that was tested back in summer (Toyota, Citroën).
This year's Cyprus Rally was different, tough and probably one of the most successful!
​