RACE CALENDAR
2021
CROSSCAR CHAMPIONSHIP 2021
RACE CALENDAR 2021
OUR SECOND YEAR IN MOTORSPORT
Crosscar Championship is a new type of motorsport races in Greece. It started in 2017 and it has evolved through years with lot of success.
This season, our goal is to participate at as many races as we can with Speedcar XTREM 600cc. It is a challenge for us to get involved in this kind of race because we haven't raced in gravel and with this type of car before.
Watch our video from our training.
BECOME OUR PARTNER IN MOTORSPORT AND BENEFIT YOUR BUSINESS.
Contact us to discuss how we can help your business grow through motorsport.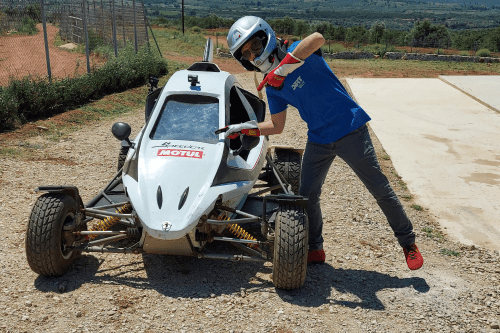 DOWNLOAD AND READ THE ONLINE GUIDE FOR OUR TEAM SPONSORSHIP PROGRAM.
The collaboration of your business with a motorsport team is a big step of an independent budget.
Our team strives to meet the expectations of our partners in the best way.